Regular price
Sale price
$16.00
Unit price
per
---
12oz bag, whole bean. Roasted to order.
---
Bright and juicy with fruit punch, raisin, and cranberry notes

View full details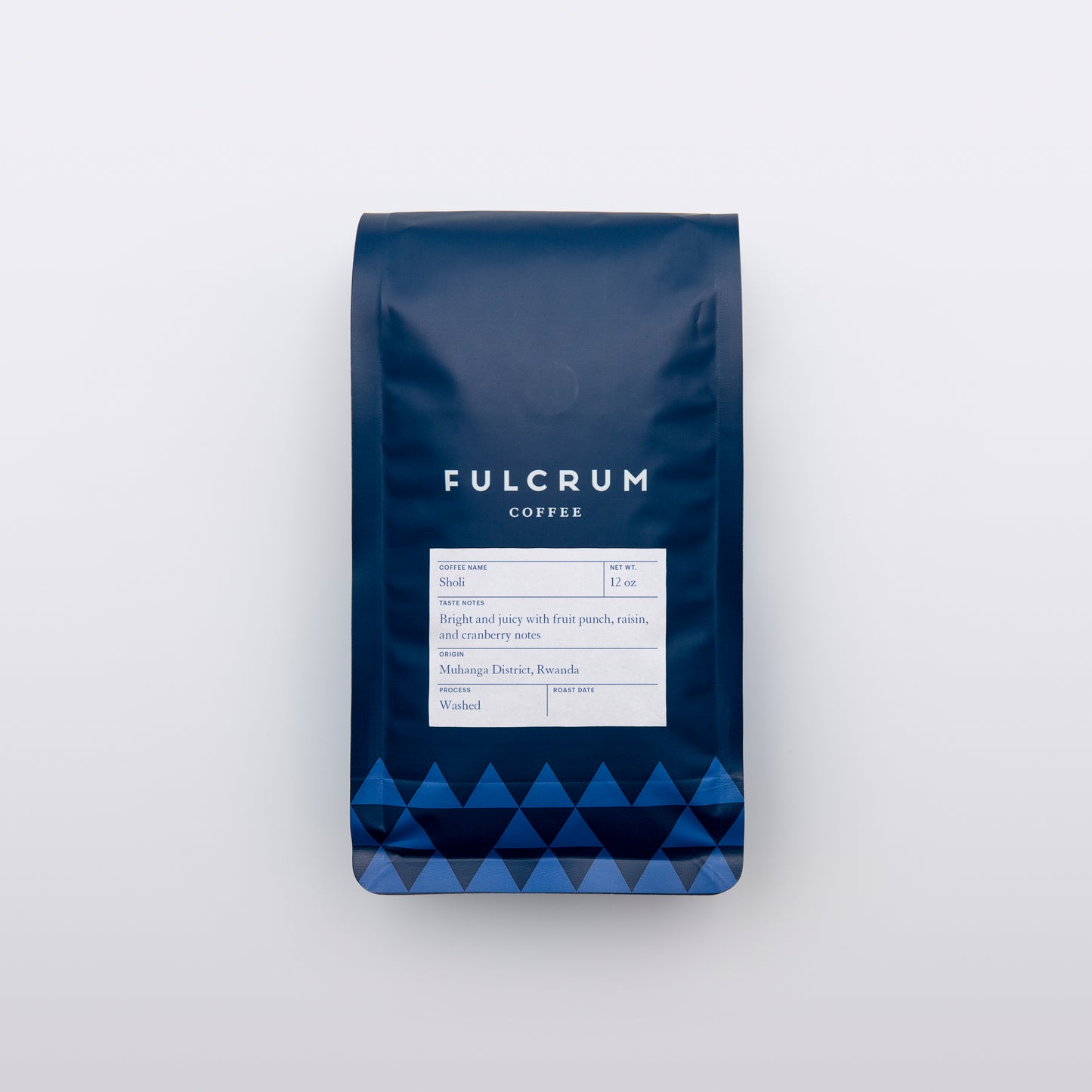 FTO Sholi Cooperative
Variety: Bourbonn
Region: Muhanga District, Southern Province
Altitude: 1600 m
Process: Natural
Tasting Notes: Nice depth and complexity with intense flavors of melon, berry, and green tea
Province, in the center of Rwanda, about halfway between Kigali and Lake Kivu. Established in 2008, Sholi has been producing coffee for nearly a decade, and the Cooperative's name speaks to its members working together to improve both their coffee and the greater community. Sholi was borne out of a women's association called "Kundwa", which means "love" in Kinyarwanda.

Today, over one third of Sholi's members are women, including two of the five board members. In addition to coffee trees at the farm level (which average ~410 per female member), the women's association has two communal plots for harvesting and producing coffee.

With the nearest larger health facility being over 18 km away on poor roads, the community near Sholi was in need of a health center. In 2016, Sholi responded to that need, and applied for a grant to build both a community center and a regional health center to serve members and residents. With funds from the grant, as well as members' individual contributions, the health center was built, and today it includes a small pharmacy, room for basic first aid, a staffed nurse, family planning services, blood testing, and treatment for malaria, parasites, and respiratory infection.

Sholi also began, with grants from Café Feminino Foundation, a women and children's nutrition program in the community, where kids ages 2 to 5 who are identified as susceptible to malnutrition attend the program 4 days/week of 9 months and receive fortified porridge, learn simple counting and songs, and parents attend monthly educational meetings. A few years ago, Sholi also built a community hall that they not only use for cooperative meetings and general assemblies, but can rent out to the community for events.