Regular price
Sale price
$17.00
Unit price
per
---
12oz bag, whole bean. Roasted to order.
---
View full details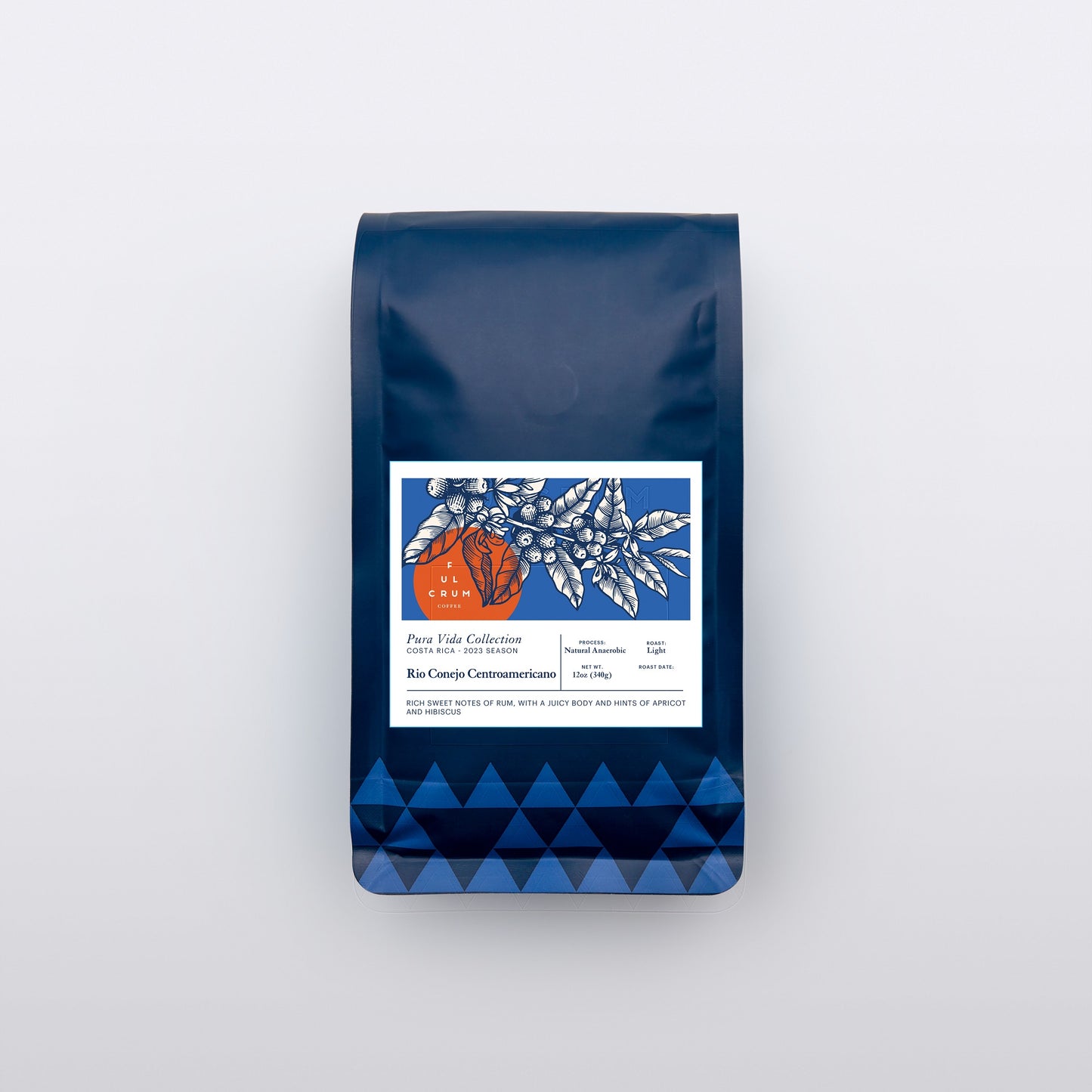 Rio Conejo
Variety: Centroamericano 1
Region: Tarrazu
Altitude: 1550 in
Process: Natural Anaerobic
Tasting Notes: Rich sweet notes of rum, with a juicy body and hints of apricot and hibiscus
Fulcrum's VP of Coffee, Blas Alfaro, met brothers and coffee producers Ignacio & Martin Ceciliano at the Specialty Coffee Expo five years ago. Costa Rica's Tarrazu region is nestled among the Talamanca Sierra mountains. It is true that Costa Rica produces a smaller amount of coffee than other larger coffee growing countries, but its quality far outweighs its size. Tarrazu is known for its unique climate and soil composition, which produces coffees with excellent acidity and complex flavor profiles. This is the third time we are launching this F1 Hybrid single origin from our long-term partner and friend, Ignacio. Centroamericano is the new generation of coffee hybrids, produced by the new generation of coffee farmers. This newer variety is example of we think this is a perfect representation of the future of coffee.