Regular price
Sale price
$15.00
Unit price
per
---
12oz bag, whole bean. Roasted to order.
---
Medium body, with chocolate, orange and walnut notes

View full details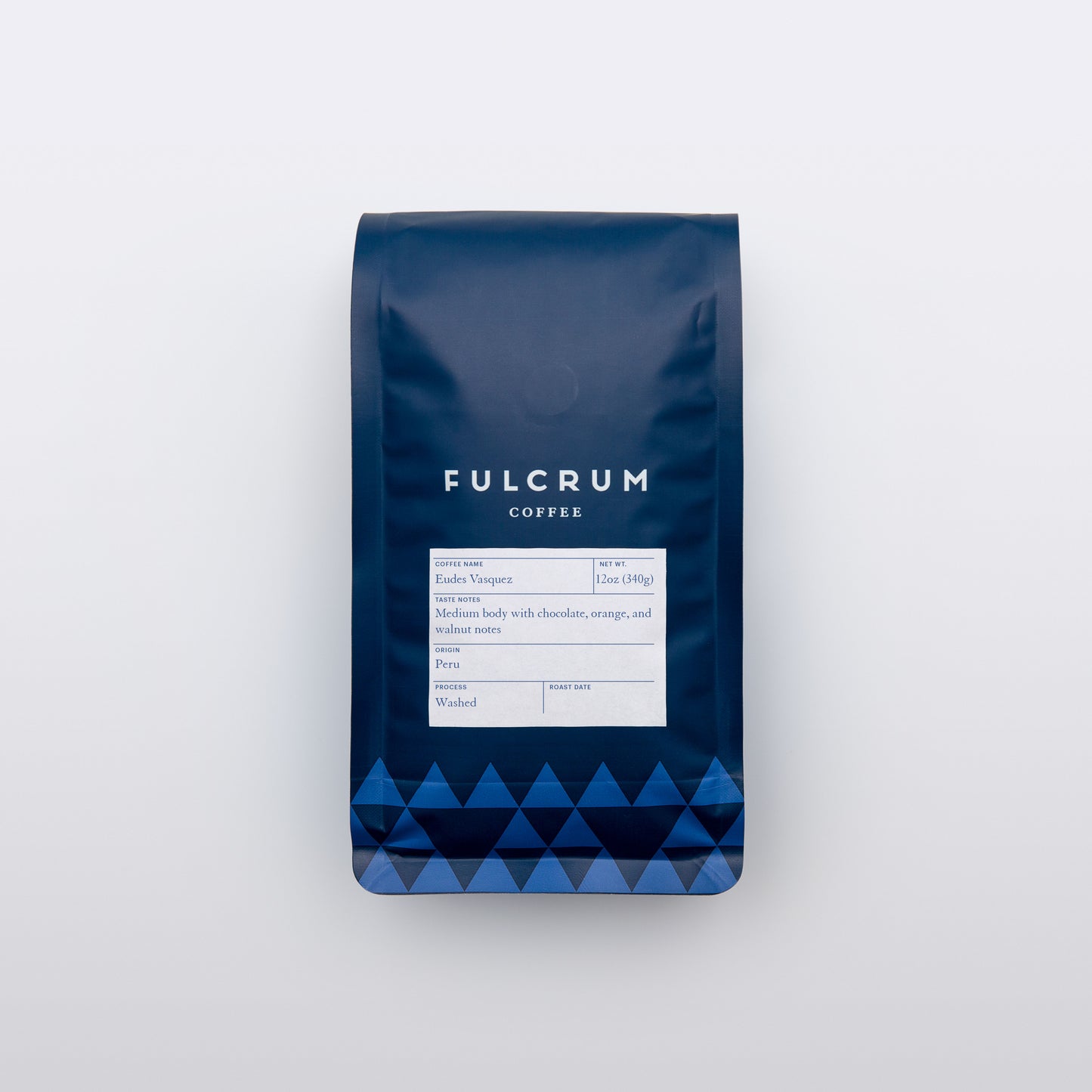 Eudes Vasquez
Variety: Bourbon and Catimor
Region: San Martin
Altitude: 1750 in
Process: Washed
Tasting Notes: Medium body, with chocolate, orange, and walnut notes
Single Origin Highlight


The first thing you'll notice about this coffee from Peru is how sweet it is. Then, the unmistakable flavors of chocolate and orange.

The coffee's rich sweetness is a tribute to where it's grown — under a canopy of sun-filtering shade trees, a full mile above sea level in the Andes. In the cool shade of this tiny farm, the coffee cherries mature slowly, enhancing the natural sugars. Leaves that fall from the trees enrich the soil and help retain it's moisture. The trees filter out carbon dioxide and minimize erosion and are home to as many as 150 species of songbirds that provide natural insect control.

Farmer Eudes Fernandez Vásquez practices organic farming, using the coffee cherries' skin and pulp as a natural fertilizer.

We think this combination of soil, shade, and songbirds delivers a vibrant cup of coffee that invokes the enduring spirit of the Peruvian coffee farmer.