Regular price
Sale price
$19.00
Unit price
per
---
12oz bag, whole bean. Roasted to order.
---
Pecan, brown sugar, maple, apple, tangerine

View full details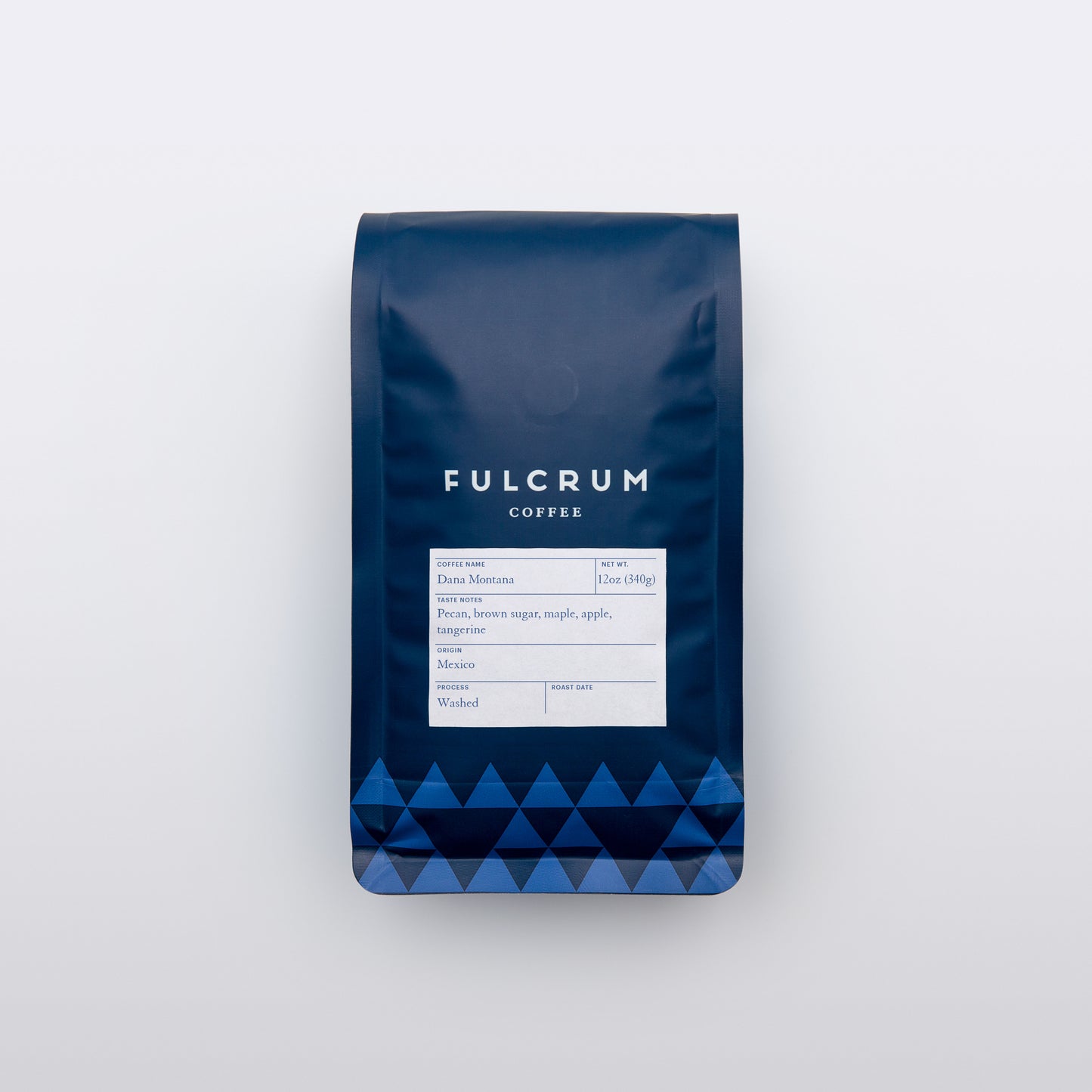 Mariana Luttmann
Variety: Typica, Bourbon
Region: Oaxaca
Altitude: 1200 m
Process: Washed
Tasting Notes: Pecan, brown sugar, maple, apple, and tangerine
About the Origin
For the 2021/2022 harvest, Dana Montana Especial (P10876) is produced by the MOCABE (Movimiento Campesino de Belisario) producers, who are located in Motozintla, Siltepec, Chiapas. MOCABE started their activities as a small group of farmers in 1999 and established themselves legally in 2000.

Their main goals were to access credit loans for production improvement and trade, receive better pricing for their coffees and create new opportunities for small coffee farmers in their community. Since then, they have grown to 501 member partners, who collectively have 935 hectares of coffee. The members of this group call themselves "Mochos" and the word translates to "there is nothing". Story has it that when the Spanish colonizers arrived, they asked the inhabitants of the area for the name of the region. In effort to deter them from settling there, the Mochos replied "Mocho, Mocho". Mocho people are farmers in every sense of the word, primarily producing for self-consumption. They sow corn, beans and coffee and have successful trades with other indigenous groups in their close neighboring country of Guatemala.