Regular price
Sale price
$17.00
Unit price
per
---
12oz bag, whole bean. Roasted to order.
---
View full details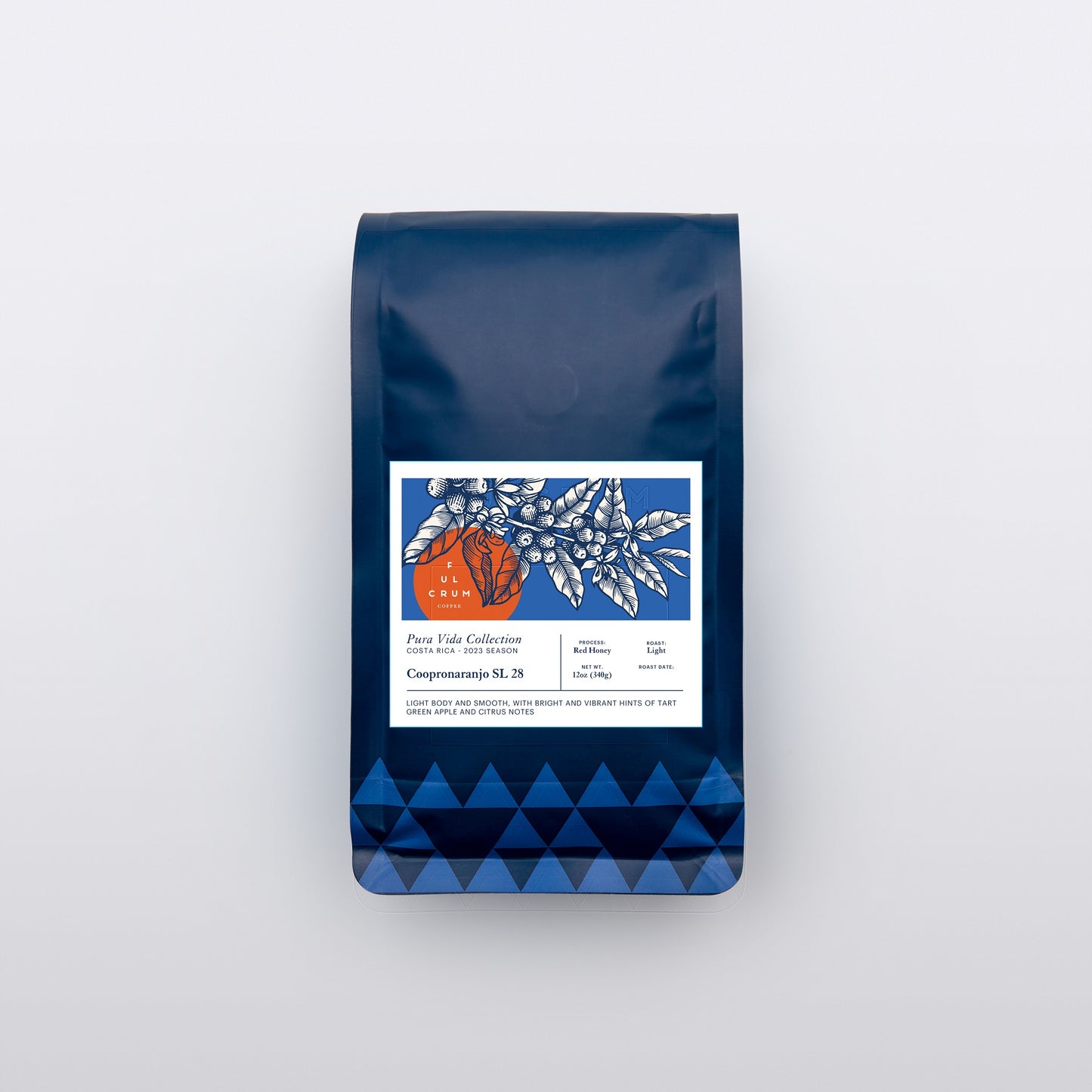 Coopronaranjo
Variety: SL 28
Region: West Valley
Altitude: 1500 in
Process: Red Honey
Tasting Notes: Light body and smooth, with bright and vibrant hints of tart green apple and citrus notes
Coopronaranjo is a coffee processing mill located in the West Valley region of Costa Rica. The coop has a rich history of 55 years and has significantly expanded its operations, now boasting 2,000 producers compared to the original 200.

Mario, the General Manager of the coop, is committed to continuous improvement in equipment, processing, and offerings for their farmers. The coop takes its responsibility towards its associates seriously and strives to enhance their everyday lives. To do so, the coop provides farmers with resources like funding and education, to help them improve their crop yields, tastes, and overall compensation for their coffee.

Coopronaranjo has placed coffee deposit boxes throughout Costa Rica, granting small microlot farmers access to milling and processing services to export their crop to the market. This essential infrastructure allows for increased market access and economic growth for even the most remote coffee producers.