Regular price
Sale price
$17.00
Unit price
per
---
12oz bag, whole bean. Roasted to order.
---
View full details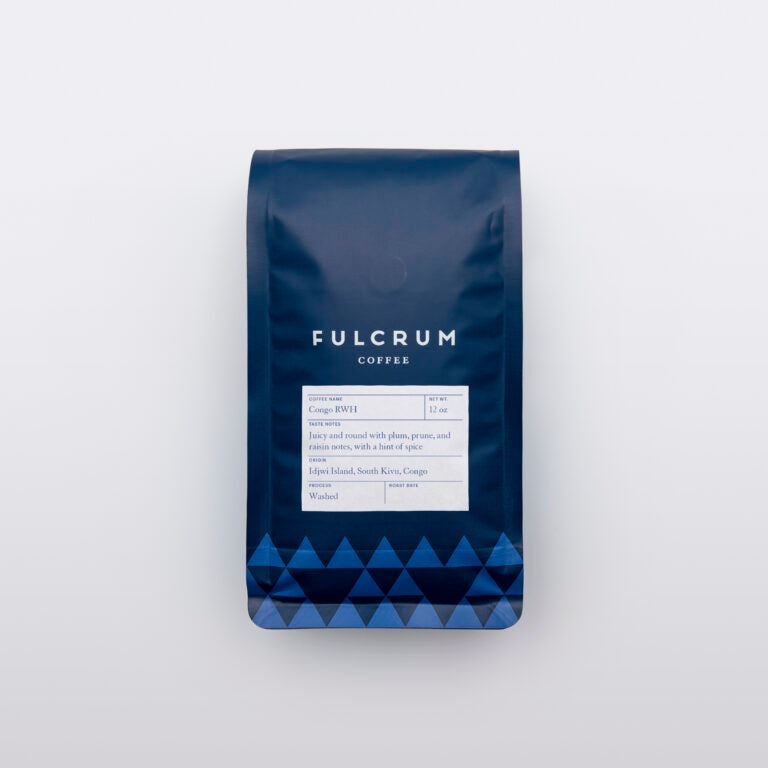 Rebuild Women's Hope Society
Variety: Bourbon
Region: Idjwi Island, South Kivu, Congo
Altitude: 1500 in
Process: Washed
Tasting Notes: Juicy and round with plum, prune, and raisin notes with a hint of spice
Marcelline Budza established Rebuild Women's Hope (RWH) in 2013 with a vision "to place women at the center of the integral development." The cooperative is located along the shores of Idjwi, a large remote island in the middle of Lake Kivu in eastern Congo. Marcelline believes that building the hope of women in her community is "building the hope of the entire nation."

The RWH Cooperative is investing in the lives of members in meaningful ways, offering pre-harvest, interest-free loans which farmers can repay with either cash or coffee cherry. They also have plans to build a health clinic on the island, as many members currently lack access to basic health services. Additionally, RWH is offering an incentive program where they give members a cow or goat at the end of the season if they reach certain harvest delivery thresholds.

The cooperative's meticulous production process and emphasis on quality shows in the cup, which yields delicious tasting notes including plum, raisin, chocolate, brown sugar, and a hint of baking spice.